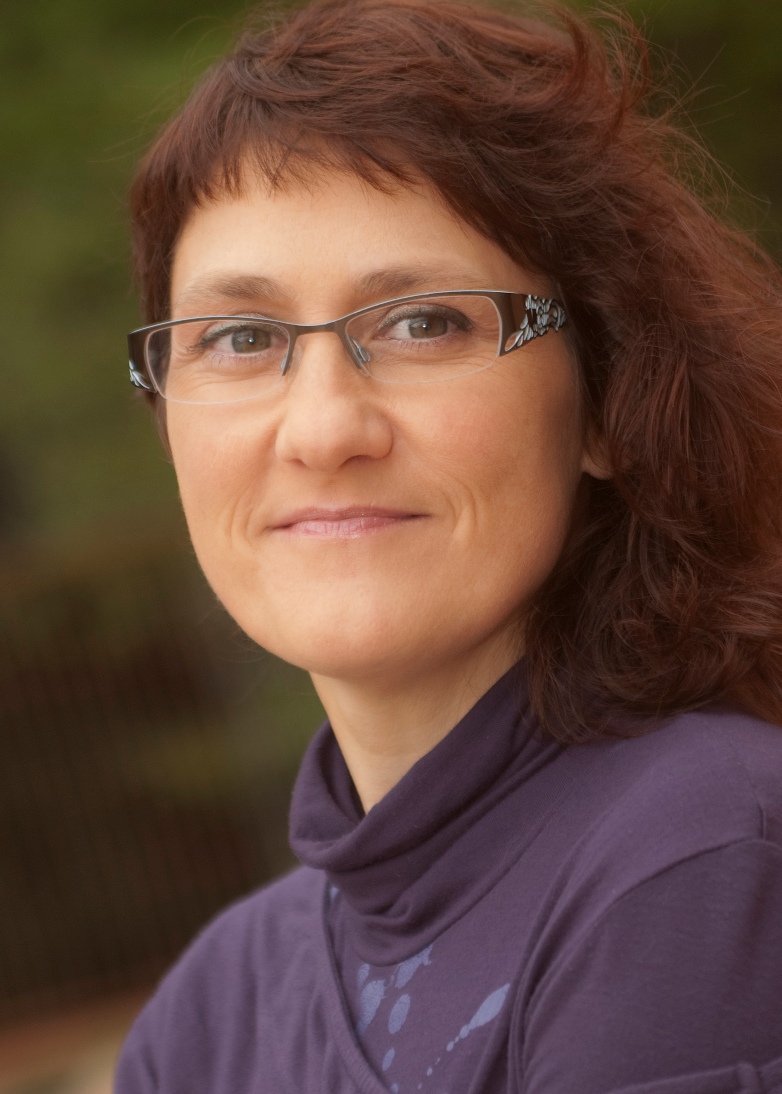 Maite is "Profesora Titular de Universidad" (similar to Associate Professor or Tenured University Lecturer/Professor) at University of Barcelona (UB)
She is member of the WAI (Volume Visualization and Artificial Intelligence) research group (2009 SGR 362)- CLiC Centre de Llenguatge i Computaci&oacute (2014 SGR 623, 2017 SGR 341) and adjunct scientist at the Artificial Intelligence Research Institute (IIIA), as well as member of the Consolidated Educational Innovation Group INDOMAIN (Grup d'Innovació Docent Consolidat: GIDC) at UB (code GIDCUB-13/138), former board member of the ACIA: Catalan Association of Artificial Intelligence / Associació Catalana d'Intel.ligència Artificial, and one of the board directors of the EURAMAS (European Association for Multi-Agent Systems).
CONTACT INFORMATION:
Departament de Matemàiques i Informática (
MatInfo)
Universitat de Barcelona (
UB
)
C/Gran Via de les Corts Catalanes, 585 (located at
Plaça Universitat campus
)
08007 Barcelona
Tel.: +34 93 4037154, Fax: +34 93 4021601, e-mail: maite@@@maia.ub.es
| | |
| --- | --- |
| EDUCATION | |
-September 1999: Ph.D. in Computer Science entitled "Approaches to Map Generation by means of Collaborative Autonomous Robots" at the Artificial Intelligence Research Institute (IIIA) under the supervision of Professor Ramon López de Màntaras.
-January-June 1998: Visiting Researcher at the Robotics Laboratory from the University of Southern California USC, California (USA).
-1996: M.Sc. in Computer Science with thesis entitled: "Unknown Environment Map Generation by means of Autonomous Cooperative Robots".
-1994-1996 : Ph.D. courses requirements completed in the Autonomous University of Barcelona and the Politechnical University of Catalonia, G.P.A. : 3.86
-1989-94 : B.Sc. in Computer Science at the Autonomous University of Barcelona (UAB) . Final year project concerning the design of an Environment for Qualitative-Quantitative Rule Based Expert Systems Development.
Back to top
| | |
| --- | --- |
| RESEARCH INTERESTS AND ACTIVITIES | |
Open democracy, collective intelligence, values:
- Round table about "Ethics and Artificial Intelligence: visions and contradictions of the future (Ètica i Intel.ligència artificial: visions i contradiccions del futur)". Organised within the Mobile Week Barcelona, an event of Mobile World Capital. Febr 22th 2018. Barcelona.
- Participatory deliberation on norms. "Decentralised moderation: bringing democracy to the Internet" Short presentation. Prototype of norm crowdsourcing (Code available to download here: code).
- Collective Intelligence at MediaLab Prado Consen.su.ar project: Citizen Participation for norm consensus.
- Parcitipation. Presentation of "The Science of Participation" at Civititi stand at the SCEWC 2016 (Smart City Expo World Congress, which included 600 cities). 15-17 October 2016. promo video and presentation video.
- Social choice & energy.
- Participation at the research project "Sistema d'armes autònomes letals: els reptes d'adopció d'una regulació internacional sobre ús, control operatiu i disponibilitat per empreses privades" (code 2016 RICIP0007) from the Institut Català Internacional per a la Pau. Member of the DIAR (Dret, Intel.ligència Artificial i Robòtica) group.
- Technical session moderator at "Sense and scope of Autonomy in Emerging Military and Security Technologies". Academic event centered on the principles and rules of applicable International Law, in particular International Humanitarian Law and International Human Rights Law. Barcelona, February 27th, 2017. Brochure .
- Attendee of the B-debate: Artificial Intelligence: Dreams, Risks, and Reality" Barcelona. March 8th, 2017.
- Participation at the Open debate about Ontologies and participation in the context of "LAB Metadecidim". June 30th, 2017.video.


Education & Learning Analytics:
- Gamification and serious games
- On-line learning/training and incentivation mechanisms
- Adaptation of educational contents and teacher's feedback

Coordination mechanisms in Multi-agent systems (MAS):
- Automatic Norm Generation in MAS (wiki). Some videos: video IJCAI'11; video demo AAMAS'13; video demo AAMAS'14; video demo AAMAS'15.
- MAS adaptation (wiki) and Autonomic Electronic Institutions.
- Energy management
- Machine learning techniques (Case Based Reasoning: CBR) see a video about CBR from IIIA-CSIC


Arficial Intelligence techniques applied to e-commerce and e-goverment:
- Assisted Hybrid 3D Virtual Institutions (wiki). Some videos: video 3DEI 2012; video assisted 3DEI 2014; conversational 3DEI video.
- Fuzzy matching (fuzzy logic)
- Negotiation

Former board member of the ACIA: Catalan Association of Artificial Intelligence / Associació Catalana d'Intel.ligència Artificial.

Involved in the Spanish project "Collectiveware"(Tecnologías para potenciar colectivos humanos en la red eléctrica inteligente) code TIN2015-66863-C2-1-R (IIIA-CSIC) from 01/01/2016 to 31/12/2018.

Previous Research Activities:
- Involved in the Spanish project "Robust Virtual Collaborations" (COR) code TIN2012-38876-C02-02 (UB) from 01/01/2013 to 31/12/2015.
- Involved in the CONSOLIDER Project "Agreement Technologies" (CSD2007-0022 code), from 2008 to 2014.
- Involved in the Spanish project "Engineering self-* Virtually-Embedded systems" (EVE) codes:TIN2009-14702-C02-01 (IIIA) and TIN2009-14702-C02-02 (UB) from 01/01/2010 to 31/12/2013.
- Graphics & Arfificial Intelligence: volume classification data (331M) and intelligent objects.
- Autonomous Robot Formation Maintenance. See a presentation and a demo
- Involved in the Spanish MEC Project "3D Reconstruction, classification and visualization of temporal sequences of bioimplant Micro-CT images" (MAT-2005-07244-C03-03).
- Involved in the IST European Project: SimWeb (IST-2001-34651), Exploring Innovative eBusiness Models using Multi-Agent Simulation.

- 1999-2003 Research Manager at iSOCO (intelligent Sofware Components, SL.)
Back to top
| | |
| --- | --- |
| PRESS COLLABORATIONS | |
- ¿Es deseable que los robots imiten la voz humana?. La Vanguardia (Mayte Rius). May 19th, 2018.
- La mujer y la tecnología. Telediario de las 21h del 17/5/12 ver vídeo del programa (minutos 37-41) o una versión abreviada.
- Eugeni Tarré Maite López "iSOCO: Components de programari intel.ligents" published at a Catalonia Research Journal: Catalunya Recerca num.2, April 2003
- Maite López Sánchez, "Agentes : la nueva Ola" published at Base Informática, ALI technical journal dedicated to Intelligent Agents, num.37,May 2001
- Maite López Sánchez, Agentes en Internet: 24 horas a nuestro servicio published by Nov@tec: new technologies supplement of the Spanish newspaper La Vanguardia, page 17, June 21 2000
Press collaborations by related researchers: Ramón Lopez de Màntaras (et al. at IIIA-CSIC) at Lab24